Helping Busy Parents Transform Precious Memories Into Handcrafted Treasures
All of our products are made and assembled in the USA.

Customers love our books and we love our customers :)
Every book is truly unique and one of a kind.
All packages are shipped priority, tracked, and insured.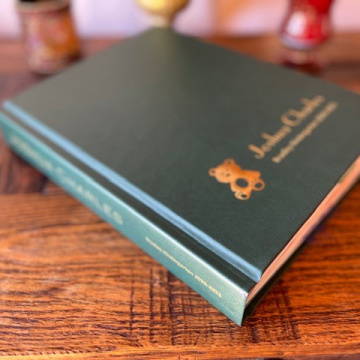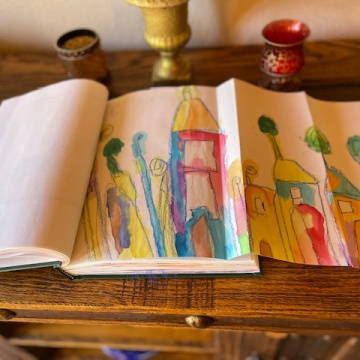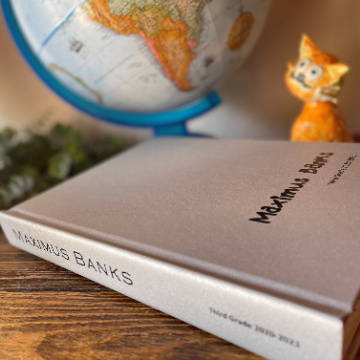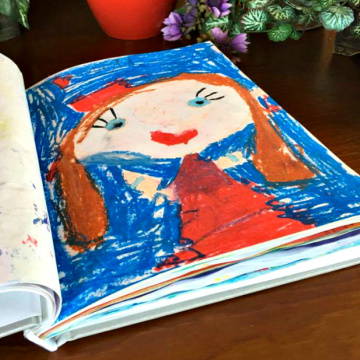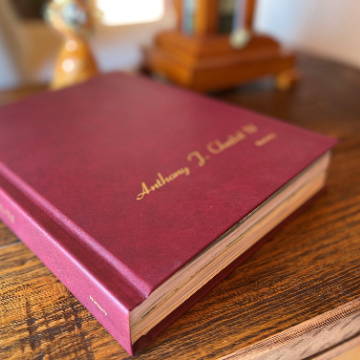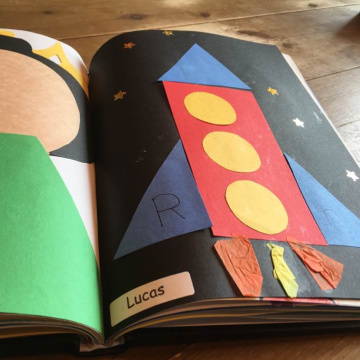 How many pages will fit into a book?
We have 3 Sizes of books:
The Sentiment - Up to 30 Pages, Includes up to 5 oversized pages (up to 11x17)
The Keepsake - Up to 60 Pages. Includes up to 10 oversized pages (up to 11x17)
The Chronicle - Up to 90 Pages. Includes up to 15 oversized pages (up to 11x17)
Do you bind the originals?
Yes! We bind the ORIGINAL pages you send us, up to 8.5 x 11. If your papers are over 8.5 x 11, we will trim them down and/or fold them to fit into the book. If they are small or odd shaped, we will mount them onto additional paper or onto the backs of other papers.
After you order, we'll send you everything you need to safely package your papers and for you to design and customize your book cover. We'll let you know when your papers arrive. Completion time is about 3 weeks.
Grab your papers. We'll do the rest!
Our kit has everything you need to pack and send your papers.
A sturdy shipping box and prepaid shipping label. Ships Priority Mail, tracked and insured.
Packaging to keep your papers safe during transport
An access link to our design gallery, where step by step, you'll customize your book.
What Can You Put in a 4everbound Book?
My Highest Recommendation!
"I love this service. I had three books made for each of my boys. It was the perfect way to perserve all their artwork from their elementary years."

"The book came out better than I imagined...Fabulous company and superior customer service. Planning to order a family book of recipes ."